Low-Gain Booster
VX-C Clean Treble/Bass Booster
The VX-C is based on the British V*X Bass & Treble Booster, made in the mid/late 60s. It's a recreation, based on the second version of the booster, which was used by many bands those days.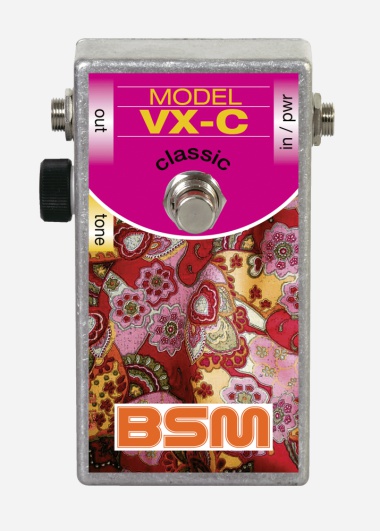 Booster Details
VX-T Treble/Mid Boost
The VX-T is based on the VX-C model, but with more gain, fattened highs and an adjustable mid range, instead of the bass range of the original for a more modern sound.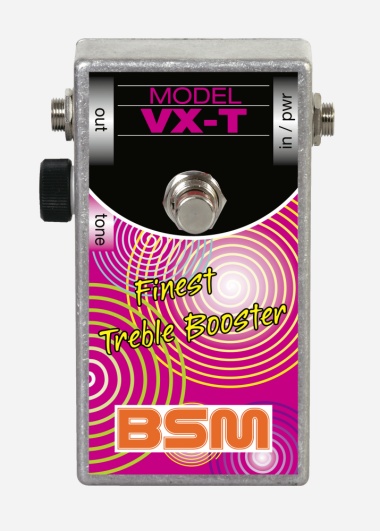 Booster Details
RMG Clean Boost
The RMG signature model is based on the original V*X Treble Booster and was modified to produce the clean "jingle jangle" sound of Roger McGuinn and the Byrds. With its almost unity gain, the RMG is the perfect booster for all clean, sparkling sounds (e.g. country), as well as for acoustic guitars.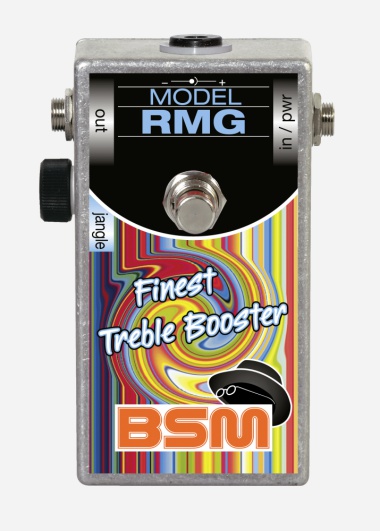 Booster Details